Viking Dishwasher 24" Professional Undercounter DFUD142
About
Factory new but not in box, this Viking dishwasher was a showroom display unit at a retailer in San Antonio. Purchased in 2007, it has been in storage since.
Details
No reserve auction
See our other Viking offerings
Serial Number: 054701291261
Manufacturing Date: 9 January 2006 (Source: Viking)
Color: Graphite Gray
Shipping/Pick-Up
Shipping
Buyer pays shipping. The freight charge on this item is estimated at $185 - $305. The charge is a function of the delivery address type—delivery to business addresses is less expensive than to residential ones—and location—addresses closer to Fredericksburg, Texas and in larger cities are less expensive than more remote addresses. For a freight cost quote, please email us with your address and indicate if it is a business or residence. We will invoice the buyer for the auction final value plus shipping.
Pick Up
This item is available for local pickup in Fredericksburg, Texas from our shipping broker: FBG Shipping. We will need to collect sale tax if the item is picked up and not shipped, regardless of the buyers address.
---
---
Photo Gallery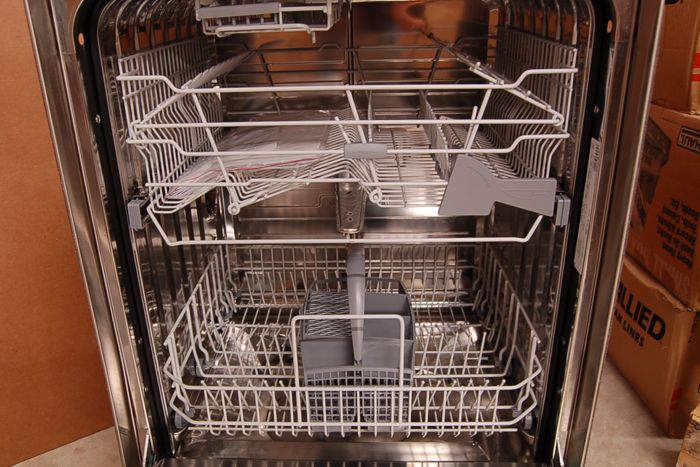 3/4: Viking indicates "Super-extendible, taller upper racks allow easy, upright loading even for 9 inch plates."